In the ever-evolving digital age, photo editing software has become essential for many individuals. Whether you are a professional photographer or a casual user, an abundance of photo editing software is available. Windows 10 has its own unique set of features that allow users to take advantage of the latest technologies in photo editing. This article will provide an overview of the best photo editing software for Windows 10 and discuss its key features and benefits.
Photo editing software has come a long way, offering users more control over their images than ever before. From essential functions such as cropping and resizing to advanced tools such as colour correction and layer blending, modern photo editing programs offer powerful tools that can dramatically improve any image. Windows 10 provides users access to some of the most popular and influential applications on the market.
Some of the best photo editing software for Windows 10 include Adobe Photoshop, Corel PaintShop Pro, GIMP, Lightroom Classic CC, PhotoScape X Pro, ACDSee Photo Studio Ultimate, Fotor Photo Editor Pro and Luminar 4. Each application offers different features and capabilities that make it easier for users to create stunning images quickly and easily. This article will explore each program in detail and discuss how they can help you get the most out of your photos.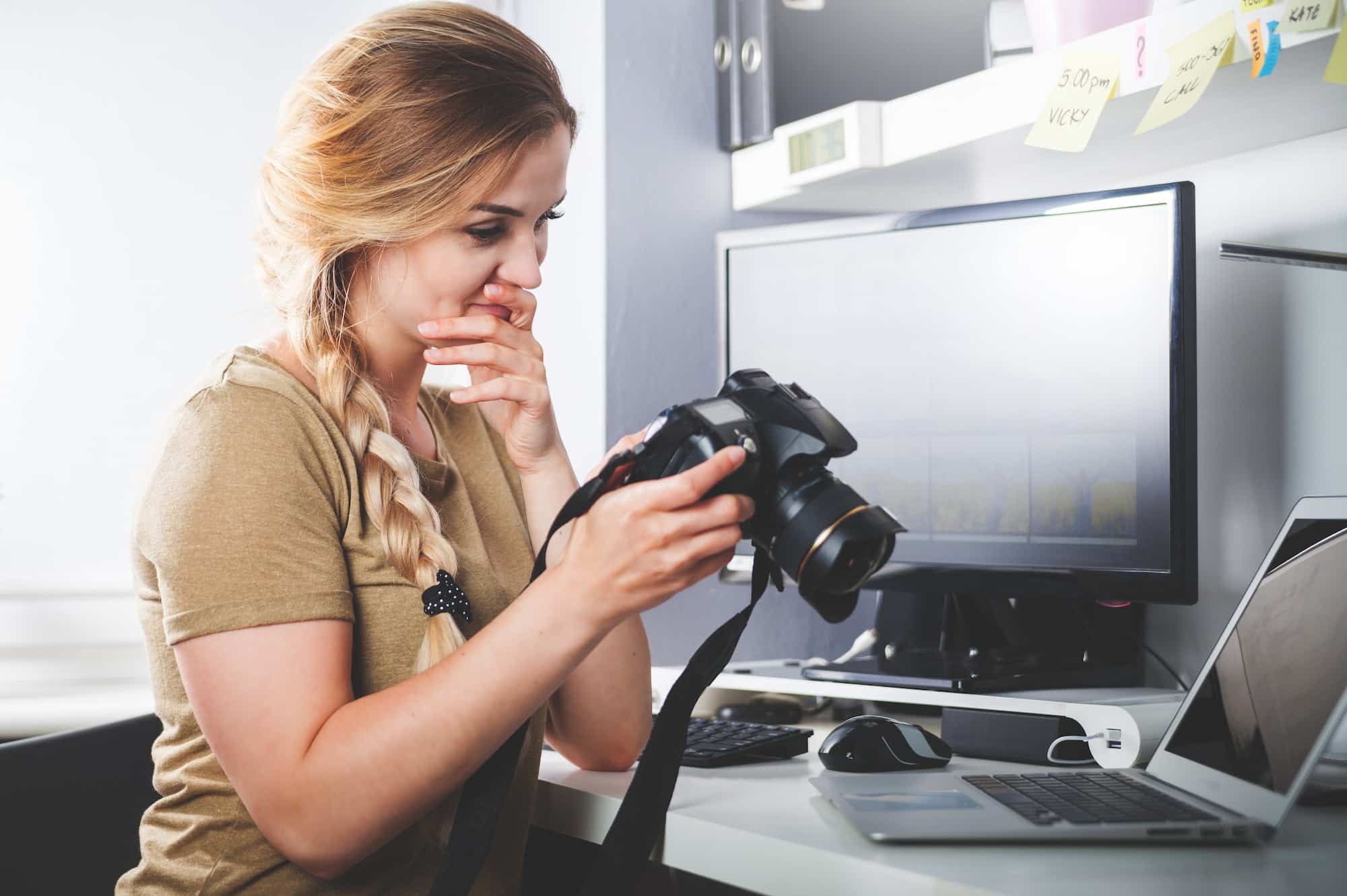 Overview Of Image Editing Software For Windows 10
Windows 10 is the most popular operating system in the world, with over one billion installations. This popularity is due to its user-friendly interface and its vast selection of image editing software. With so many options available, it can be challenging to determine which software offers the best features and performance for your needs. In this article, we will explore some of the top photo editing software for Windows 10.
The first program we will look at is Adobe Photoshop Elements. This powerful program allows users to quickly and easily edit photos with various tools and effects. Additionally, it provides access to hundreds of professional-grade presets and templates for creating stunning graphics. Other features include advanced masking capabilities, support for RAW files, layer support, HDR merging and more.
Finally, Corel PaintShop Pro is another excellent choice for Windows 10 users. This comprehensive editing suite offers a variety of features, such as layers, filters and brushes, that help you create stunning images quickly and easily. It also includes an AI-powered auto-enhancement tool that enables you to get the best possible results from any photo you upload. All these features make PaintShop Pro an ideal choice for amateur photographers and professional graphic designers.
These two programs are only a sample of the many options available for Windows 10 users looking to edit their photos quickly and creatively. With so many choices, it's essential to consider all your options before deciding which program is right for you. Next, look at each program's system requirements to run smoothly on Windows 10.
System Requirements
System requirements should be considered when considering the best photo editing software for Windows 10. Most of these programs require specific hardware and software specifications to run correctly. Minimum system requirements typically include an operating system such as Windows 10, a processor with a minimum speed of 2GHz, at least 4GB of RAM, and 15GB of free hard disk space. Additional features may also need specific hardware or software components for full functionality. For example, some photo editing programs require video cards that support OpenCL or CUDA to accelerate performance or use special effects.
Another critical factor is the recommended system specifications. While most programs should generally function on minimum system requirements, having higher specs to get the best performance out of the software is often beneficial. This could mean having a more powerful processor with faster speeds, additional RAM, and better graphics cards. Additionally, having more hard drive space allows users to store larger files and utilize more specialized features without taking up too much storage space on their computers. Give us a shout if you wish to upgrade your specs.
By keeping these points in mind when searching for the best photo editing software for Windows 10, users can choose the right program for their computing needs while ensuring they have adequate resources available on their systems to get the most out of their chosen program. With this knowledge, we can now focus on free photo editing options available on Windows 10 computers.
Free Photo Editing Options
The digital world is a treasure trove of possibilities, and the realm of photo editing is no exception. The wealth of free software available for Windows 10 users is genuinely staggering. The options are seemingly endless, from simple image manipulation programs that crop and rotate images to more advanced programs that allow users to apply filters and colour correction.
One popular choice among amateur photographers is GIMP, an open-source program with great flexibility and a wide range of features. Those seeking more options can try Adobe Photoshop Express, which offers essential tools such as red-eye removal, blemish correction, and colour adjustments. Additionally, Microsoft Photos has a built-in library of filters and supports most standard RAW formats.
Several robust programs are available for those seeking something beyond the basics. These include Paintshop Pro for Windows 10, which boasts unique tools such as intelligent scaling and object removal; Corel Aftershot Pro 3 for HDR photography; and Skylum Luminar 4 for AI-based image editing capabilities. With these professional-grade alternatives, users can take their photography skills to the next level.
Professional-Grade Alternatives
For those seeking the highest-end photo editing options, professional-grade alternatives are available. Adobe Photoshop is the industry standard, capable of advanced colour adjustments, retouching and manipulation, and even 3D effects. It also offers a variety of filters and other tools that make it ideal for photographers and graphic designers alike. For a less expensive option that still provides many of the same features, GIMP is a great choice. It extensively supports layers, masks, curves, filters, and more. Corel PaintShop Pro is another popular solution among professionals; its wide range of features includes support for raw files from major digital camera manufacturers.
Finally, Serif's Affinity Photo combines the power of Photoshop with an intuitive user interface design. Its RAW processor can quickly adjust exposure, white balance, shadows and highlights to achieve perfect results in no time. Furthermore, it supports up to 16 bits per channel editing for smooth gradients and accurate colours. With these professional-grade software solutions available on Windows 10, users have access to powerful tools to help them get their desired results with ease. Transitioning into the next section about user interface design, these programs offer a range of customizable options that allow users to tailor their experience accordingly.
User Interface Design
The smooth transition from the previous section into this one mirrors the sleek user interface design that allows for a more effortless photo editing experience. The modern design brings a feeling of familiarity, as many popular programs and applications inspire it. Its design philosophy is based on simplicity; the cleverly placed toolsets allow users to navigate the features and perform any desired edits efficiently. It offers a customizable workspace with multiple dockable windows, enabling users to arrange their workflow according to their preferences.
The user interface also features an intuitive drag-and-drop system that makes it easy to apply filters and effects in just a few clicks. There are also preset options for everyday tasks such as cropping, resizing, and red eye removal, allowing users to make adjustments quickly without having to adjust each aspect manually. Additionally, dozens of powerful toolsets are available for advanced image manipulation, such as curves, colour balance, and masks. All these features come together in an attractive package that will make photo editing fast and enjoyable for all users.
The accessible design helps unify the editing process whether you're a novice or a seasoned editor. The intuitive navigation makes it easy to access all the features while providing helpful tutorials and guides. As a result, users can save time while quickly creating beautiful images. With its user-friendly interface design and powerful toolsets, this software offers an excellent platform for any Windows 10 user who wants to take their photos to the next level.
Features And Toolsets
Regarding photo editing software for Windows 10, there are many features and toolsets to consider. One of the most important factors is the level of automation available. Automation can drastically reduce the time it takes to edit photos, making it easier for users to make changes quickly without manually adjusting each element. Furthermore, automation can also help ensure accuracy in edits, reducing mistakes that manual adjustments may cause. Another essential feature is a range of adjustment options, such as exposure and contrast controls. This enables users to fine-tune their images for exactly the desired result.
Additionally, many products offer support for layers and masks, which can be used to selectively apply edits to different parts of an image with ease. By providing these features and toolsets, users have greater flexibility in editing their photos while maintaining the highest quality possible. With these considerations in mind, let us explore what editing capabilities this type of software offers next.
Editing Capabilities
Perfecting photos requires powerful editing software, and Windows 10 offers many options. From basic manipulation of contrast and brightness to more advanced features such as retouching and layers, these toolsets can turn any snapshot into a masterpiece.
First, users can easily manipulate colour settings to find the desired look. There is no limit to the range of colour options available, giving photographers complete control over their work. This can be achieved through simple adjustments such as darkening highlights or lightening shadows or more complex operations like changing hue and saturation levels. Additionally, many programs allow quick access to pre-made filters that can be applied to photos with a single click.
Second, retouching tools allow users to make fine adjustments that give images a professional finish. Commonly used techniques include removing blemishes, softening wrinkles and smoothing skin tones. Other functions can sharpen details or correct perspective distortion to achieve a perfectly composed image. Many programs also offer masking tools that enable users to selectively apply effects without affecting other photo areas.
Finally, the ability to save projects as layered files allows for an unprecedented level of flexibility when making edits. This enables users to experiment with different looks without worrying about losing their original version or starting from scratch if unsatisfied with their results. Layer masks also allow photographers to quickly hide or reveal parts of their image without needing to undo previous steps or redo them again later on manually. With these tools, Windows 10 users have all they need for advanced photo editing capabilities right at their fingertips.
File Formats Supported
The best photo editing software for Windows 10 supports numerous file formats. This includes digital image files from DSLR cameras such as PNG, JPEG, and RAW. Additionally, most common video file formats, such as MP4 and MOV, are supported by the software. Advanced forms like Adobe Photoshop PSD and Adobe Illustrator AI are also supported. This ensures that users can work with almost any file they may encounter while editing photos or videos. The software can also handle large files efficiently, allowing users to quickly open and edit them without sacrificing quality.
The software also allows for batch processing of multiple files simultaneously, which helps to save time when dealing with a large number of images or videos. Batch processing capabilities include renaming, resizing, cropping, and more – giving users complete control over their workflow. Furthermore, the software supports various colour profiles, including sRGB, Adobe RGB, and ProPhoto RGB – ensuring accurate colours regardless of the output device used to view the edited images or videos.
In addition to these features, the software provides access to a range of powerful tools that help bring out the best in photos and videos with minimal effort. These tools range from basic adjustments like exposure and white balance to more advanced ones like curves and masks – giving users an extensive set of options for fine-tuning their edits. With these features at hand, users can be sure to get the desired results they want while preserving the original quality of their media. Transitioning seamlessly into the next section about cloud storage integration – FotoJet allows users to store their edited projects in the cloud and share them with friends and family. This way, users can quickly and easily access their projects from any device, no matter where they are.
Cloud Storage Integration
Cloud storage integration is crucial when choosing the best photo editing software for Windows 10. Cloud storage offers a convenient way to store, share and manage large amounts of data. It reduces the risk of data loss and makes it easier to access files from multiple devices. Many photo editing applications offer cloud storage integrations, allowing users to easily upload and access images from any device with an internet connection. In addition, some photo editing programs offer additional features that enable users to collaborate on projects or share photos with friends and family members.
Cloud storage security is also essential when choosing the best photo editing software for Windows 10. Many companies have implemented stringent security protocols and encryption standards to ensure the safety of user data. Researching a particular program's security measures is essential before committing to it. Additionally, many cloud storage services have backup options to store all files in case of a system failure or other unforeseen events.
Cloud storage integrations can be an excellent asset for anyone looking for reliable and secure photo editing software for Windows 10. By taking the time to research which programs include these features, users can be assured that their data will remain safe while they enjoy the convenience of cloud-based file management. Transitioning into the next section about help and support resources, users must familiarize themselves with the available options to get the most out of their chosen program.
Help And Support Resources
In the digital age, customer service is crucial to a successful product. According to studies, 82% of customers stop doing business with a company due to bad customer service. Therefore, it is vital to research the help, and support resources a photo editing software program offers before investing in one.
The best photo editing software for Windows 10 offers multiple ways to access help and support services. Users can search for assistance through an online knowledge base or browse the frequently asked questions (FAQs) section for quick solutions. In addition, users can submit a ticket or contact customer service via email or phone for more personalized help.
Accessing reliable help and support is essential when using any software. The best photo editing software for Windows 10 provides users with numerous options to access assistance when needed. This helps ensure that users can easily find answers and guidance when encountering issues using the program. With this support system in place, users can take advantage of all the features available in the program without worry or hesitation. Price point comparison is the next step in evaluating this software program.
Price Point Comparison
The price point is significant when considering which photo editing software to purchase. To make the best decision, comparing the cost of different products is essential. Adobe Photoshop is the most expensive option, with its subscription-based service costing up to $20.99 monthly. GIMP is free and open-source software, making it an affordable choice for those on a tight budget. Microsoft Paint 3D also offers free photo editing capabilities and works well with Windows 10. Corel PaintShop Pro is another excellent option for Windows 10 users, with a competitive price tag of $79.99 for an annual subscription or $99.99 for lifetime access.
In addition to standalone software, many online tools can be used for basic photo editing tasks such as cropping, resizing and applying filters. These services are free or offer a nominal fee for additional features such as advanced editing tools or storage space. For example, Pixlr offers a free version and Pro subscriptions start at just $3 per month with discounts available if paid annually in advance.
When deciding between different options, it is crucial to consider the features needed to determine which product best suits one's needs and budget. With this information in hand, security considerations should be taken into account when making the final decision about which photo editing software to purchase for Windows 10.
Security Considerations
Security considerations are paramount when finding the best photo editing software for Windows 10. Despite the vast range of choices available, users must choose a program with the necessary features and robust security. This section will explore some critical points that should be considered when selecting photo editing software for Windows 10.
When assessing any software package's security, one of the most important factors is how often it is updated. Regular updates ensure that the program remains secure and bug-free, which should be considered a priority when selecting. Additionally, reviews from other users can provide insight into how secure a particular package is and how reliable its support services are.
Another factor to consider is the type of data protection measures in place. Many programs offer encryption options or two-factor authentication (2FA) as standard features; however, these should be evaluated carefully before installation. It's also essential to look for any indications that customer data may not be secure – such as automatic downloads or "third-party" data tracking – and take steps to protect your privacy accordingly.
By evaluating these points, users can decide which photo editing software best suits their needs while ensuring their computer's security remains uncompromised. With this information, shoppers can confidently move on to considering popularity rankings for their chosen software packages with peace of mind.
Popularity Rankings
There is no shortage of options regarding the best photo editing software for Windows 10. Generally, the top choices are Adobe Photoshop, GIMP, Corel PaintShop Pro, and Serif PhotoPlus. All four programs have earned a reputation for being reliable and robust tools that help users enhance their images. To determine which is the most popular among Windows 10 users, it is essential to examine their popularity rankings.
First in terms of overall popularity is Adobe Photoshop. This program has become an industry standard due to its comprehensive feature set and wide range of valuable tools. It offers everything from basic image manipulation to advanced retouching and graphic design capabilities. It also has a large user base with active online forums and support services.
Next up is GIMP, an open-source image editor created as an alternative to Adobe Photoshop. Although not as powerful as its commercial counterpart, GIMP offers valuable features such as layers, filters, and brushes that allow more creative control over images than many other free programs. It is also regularly updated with new features and bug fixes, making it a reliable choice for those seeking a free solution.
Finally, both Corel PaintShop Pro and Serif PhotoPlus are excellent choices for professional-level photo editing software for Windows 10. Both programs have extensive feature sets that allow users to make detailed adjustments to their images while offering enough user friendly features that novice photographers can easily get started with image editing quickly and easily. With both programs providing great value for money, they remain popular among serious photographers looking for high quality results on a budget.
Due to their reliable performance and wide range of features offered at different prices, these four programs remain the top contenders when choosing the best photo editing software for Windows 10 users. Let's look at the benefits of using Windows 10 when creating digital artwork with these applications.
Benefits Of Using Windows 10
Windows 10 is the latest version of the Windows operating system and is widely recognized as the most potent, efficient and feature-rich version. It offers many advantages to users who need a reliable, secure and highly functional platform for their digital activities. Among these are its support for high-end hardware, user-friendly interface, improved security features, advanced multimedia capabilities and more.
First, Windows 10 supports various hardware options, including 4K displays, multiple monitors and touchscreens. This ensures that users can easily access any digital content from their PC. Furthermore, its user-friendly interface makes it easy to navigate programs or settings quickly and efficiently. With its intuitive menu design and simplified commands, even novice computer users can easily navigate this platform.
In addition to providing an easy-to-use environment, Windows 10 offers robust security features that protect data against malware attacks or other malicious activities. This includes real-time protection against threats like viruses or spyware and built-in firewalls that help stop unauthorized access to personal computers or networks. Finally, Windows 10 has enhanced multimedia capabilities, such as support for audio/video streaming services like Netflix and Hulu Plus, as well as advanced image editing tools like Photoshop. These features make it an ideal choice for photo enthusiasts looking to edit pictures on their PCs easily.
Overall, Windows 10 provides users with a fast, secure and feature-rich platform that allows them to perform all digital tasks efficiently. From basic office productivity tasks to multimedia projects or photo editing software solutions, this operating system has all the tools today's tech-savvy individuals need.
Frequently Asked Questions
What Is The Best Photo Editing Software For A Beginner?
Finding the best photo editing software for a beginner can be daunting. With so many options available, it is easy to get overwhelmed by each program's features and capabilities. To help make this process easier, we will explore some of the top photo editing software for beginners.
Adobe Photoshop is widely regarded as one of the best photo editing programs. It is powerful and user-friendly, offering many features accommodate any experience level. For example, its Quick Selection Tool simplifies image selection with an intuitive brush-type tool that makes selecting areas quick and easy. Additionally, it has powerful retouching capabilities, such as blemish removal and skin smoothing, that give users total control over their images.
GIMP is another excellent choice for beginners who want access to advanced photo editing tools without spending money on expensive software. This open-source program has been around for decades and continues to develop with regular updates. It offers several tools that allow users to do everything from simple adjustments to complex operations, such as combining layers and adding special effects. The interface may take some time to get used to, but the large online community provides plenty of support for those who need assistance getting started.
When choosing a photo editing program, it's essential to consider your experience level, budget, and the type of work you plan on doing with your images. While Adobe Photoshop or GIMP are suitable for beginners, many other excellent programs are available depending on your needs. Researching each option before purchasing will ensure you find a program that meets all your requirements and provides enough features to help you create beautiful photographs.
Does Windows 10 Offer Discounts For Purchasing Multiple Photo Editing Software Programs?
Whether Windows 10 offers discounts for purchasing multiple photo editing software programs is essential to consider. Since the cost of these programs can be substantial, it is beneficial to investigate if any discounts are available. This article will provide an overview of the potential discounts that Windows 10 may offer and possible alternatives for finding discounted photo editing software.
When looking for a discount on multiple photo editing software programs, users should first check what Windows 10 offers. Microsoft offers several bundles which allow users to purchase two or more products at a reduced price. In addition, users may also qualify for additional savings if they are eligible for academic pricing or if they are members of specific organizations such as the military or government agencies. It is important to note that these discounts may not be available in all regions, and some may have restrictions or requirements that must be met to qualify.
For those who cannot find a discount through Windows 10, other options can help save money on multiple photo editing software programs. For example, many companies offer special deals when purchasing multiple products at once, such as a buy one get one free offer or volume discounts. Additionally, users may be able to find discounted photo editing software on third-party marketplaces such as eBay or Craigslist. Before purchasing from third-party websites, it is vital to ensure that the seller is reputable and trustworthy.
In summary, Windows 10 may offer discounts when buying multiple photo editing software programs and other alternatives for those unable to obtain value through Microsoft's official website. Buyers must thoroughly research their options to receive the best deal on their chosen software packages.
Are There Any Additional Fees Or Costs Associated With Using Photo Editing Software?
Regarding the cost of photo editing software, it is essential to understand what fees and costs may be associated with the purchase. While some programs offer a one-time fee, others may have additional fees such as subscription costs or charges for upgrades. It is, therefore, essential to understanding precisely what is included in the price of the software.
The cost of subscriptions can vary depending on how long the program will be used and how often updates are needed. In addition, some software companies may offer discounts if multiple programs are purchased simultaneously. Therefore, it is essential to consider these factors when selecting a photo editing software program.
Additionally, other costs may be associated with using photo editing software, such as additional hardware requirements or user training that could increase the overall cost of ownership. It is essential to research all potential fees associated with purchasing and using photo editing software before making a final decision so that you can make an informed decision about which program is best for your needs and budget.
Is There A Tutorial Or Guide Available To Help Me Learn How To Use The Photo Editing Software?
The use of photo editing software has become increasingly popular in the digital age. Whether you are a professional photographer, or just someone who enjoys taking pictures, learning how to use photo editing software can be essential for expressing creativity and achieving desired results. As such, many users may be interested in knowing if a tutorial or guide is available to help them learn how to use the software.
Fortunately, several online resources can provide users with an overview of how photo editing software works and how to use its features. Tutorials are typically created by experienced photographers and software experts and range from basic instruction on getting started with the program to more advanced techniques for refining images. Additionally, some tutorials may be specific to particular software versions, so it is essential to ensure you are looking at tutorials that match your performance. Furthermore, some websites or companies offer free or paid courses on using the software, which can provide more comprehensive instruction than tutorials alone.
However, users should also be aware that all photo editing software programs have different features and capabilities, so they must research which program best meets their needs before committing time and money to learn how to use it. Additionally, as technology continues to evolve, users need to stay up-to-date with new features and techniques being added to existing programs and new ones being released on the market. Therefore, tutorials or taking classes may be an excellent way for users to ensure they can effectively work with modern photo editing tools.
Is The Photo Editing Software Compatible With Other Operating Systems?
The current H2 asks whether the photo editing software is compatible with other operating systems. To address this, it is crucial to understand the technical requirements for the software. Different operating systems may be supported depending on the software version. For instance, some software versions may only be compatible with Windows 10, while others may be compatible with multiple platforms such as Mac OS, Linux and iOS.
When determining compatibility, it is also vital to consider hardware specifications. Depending on system requirements, certain features may not be available, or performance may suffer. Furthermore, users should ensure that they have the necessary resources in terms of storage and processing power to run the software effectively.
It is also wise to research user experience when considering compatibility between a photo editing program and other operating systems. Read reviews from users who have attempted to use the program on various operating systems and platforms. These can provide valuable insight into how well it works in each environment. Additionally, check for updates or patches released by developers who might improve compatibility with different operating systems.
By researching technical requirements and user experience, users can determine if a particular photo editing program is compatible with other operating systems beyond Windows 10.
Conclusion
Photo editing software can be a powerful tool for photographers, hobbyists, and professionals. Finding the best photo editing software for Windows 10 requires careful consideration of features, price points and compatibility with other programs. With the wide range of options available, it is crucial to research and compare what each program offers to find one that fits your needs.
Though investigating all the options may take some time, the effort will be worth it. Photo editing software is like a canvas for digital images; with its help, you can create just as beautiful masterpieces as traditional works of art. The right program will provide abundant features and tools to help make your photos look their best and finish them professionally.
Finally, while free trials are available for many photo editing software programs, they may not have all the features you need or want. Paid versions often offer more functions, so consider your budget when deciding which product to purchase. Finding the right photo editing software can open up a world of possibilities for creating stunning digital images.